You can select and play music in iPlayTo just like using the "Music" app – grouped by Playlists, Artists, Albums or view all.

Music Playing
Select a music and you will enter music playing view. Swipe to switch between music in current collection.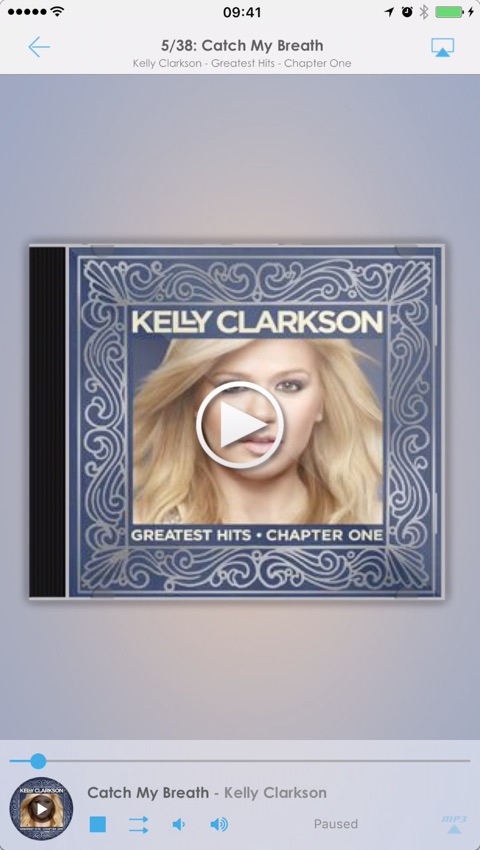 Control Panel
The same as in Photos view, you can use it to PLAY, PAUSE and STOP, change the auto-playing mode – sequence, shuffle, etc. or change the players' volume and progress, and you can see player's current status as well.
MP3 Converting
You can enable "MP3 Converting" via the "mp3" button on Control Panel. It will convert all non-mp3 music to mp3 format and play, this will help if the music can't be played by your player, but it will need some time to convert.
Playlist
You can play the playlist directly to your player if your player supports "M3U" format. swipe left on the playlist cell and you will see the "Playlists" button, which will send the playlist as a "M3U" file to player.
NOTE: You can play the M3U playlist in "Browser" module as well, just enter the "Playlists" folder and you will see the M3U files.