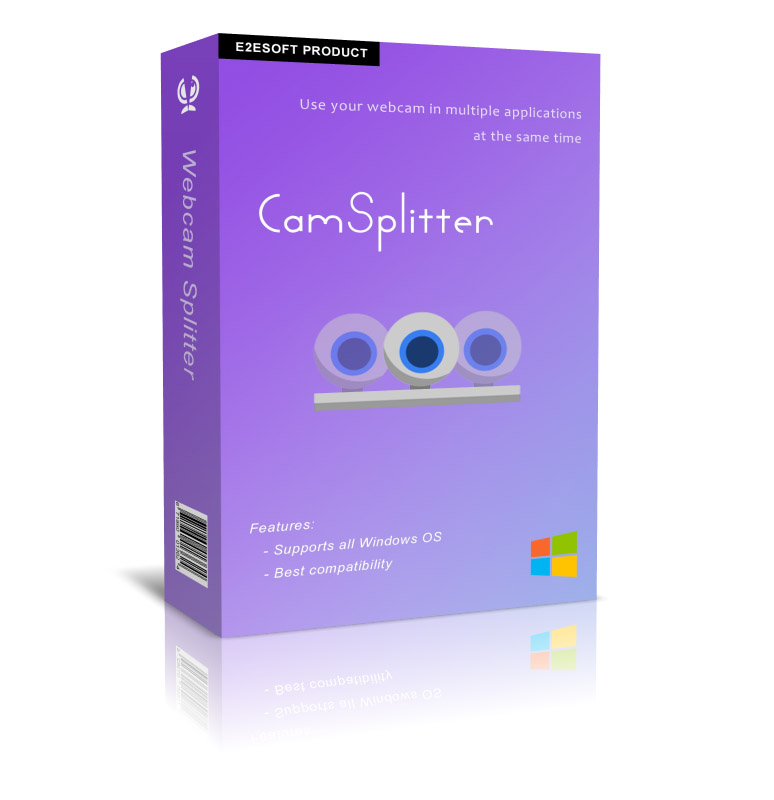 CamSplitter is a webcam splitter software which allows to use one webcam in multiple applications without locking the device. This software is designed to work like a bridge between one webcam device and several webcam software applications. use webcam device in multiple application at the same time.
Start using your webcam in Skype, any Internet Browser and any other webcam software at the same time with such easy to use application.
* Lightweight and stable
* No advertising inside
* Download Demo version and start using it right away

Have any questions? Please contact us here.
Features
Digital Zoom and Pan control;
Output video stream preview;
User-friendly interface and detailed help;
Text annotations directly in video stream;
Desktop as a video source;
Input/output resolution customization;
Snapshots from the video source in JPEG format;
Multimedia files (MPEG1, MPEG2, MPEG4, etc.) as a video source;
Color Correction control (color shift, contrast & brightness leveling);
Audio stream within multimedia files or DV-camera microphone via virtual audio device;
Wide support of video devices like Web-cameras, TV-tuners, capture cards, DV-cameras as a video source.
System requirements
Operating system: OS Windows 2000/XP/Vista/7 x86, OS Windows XP/Vista/7 x64;
Additional requirements: DirectX 8.0 or higher runtime;
Appropriate video and audio decoders for multimedia file source;
Video capture device basic requirements:
DirectX-compatible;
RGB24 or IYUV color model support.
Installation
Download the installation package;
Execute it;
During installation of the 'CamSplitter' camera driver you'll see Microsoft Certification program warning dialog. 'Continue Anyway' to install the CamSplitter.
Licensing
This product is distributed under "shareware" (try-before-buy) license. Trial mode is limited to 15 days. After it expires, please, register to continue using the CamSplitter.
Please, refer to the information about Registration and keys update activities.
Trial mode limitations
In the unregistered version the image will be grayscaled sometimes and "Unregistered" text will come up.