iVCam transforms your iPhone/iPad into a webcam for Windows PC. Replace your USB-webcam and integrated webcams now with your iPhone/iPad's camera which has a better quality. It's also a perfect baby monitor, spy-cam, security camera and pet-cam.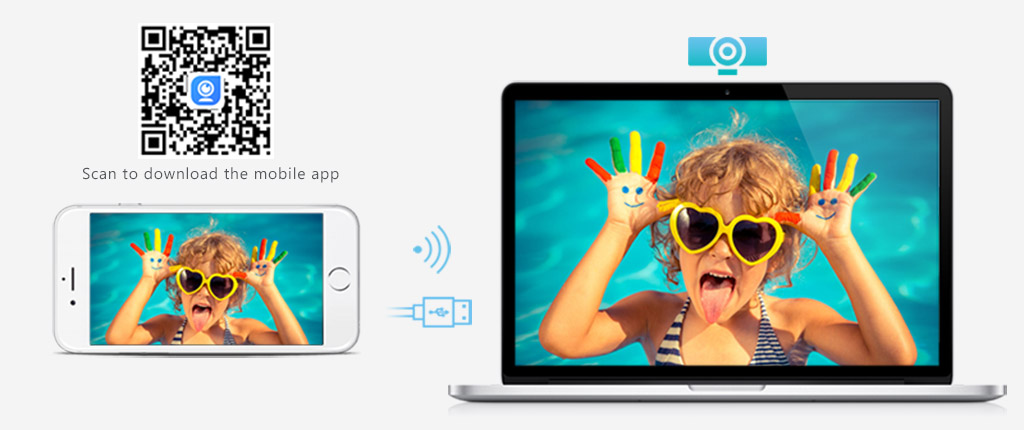 Download iOS app from Apple AppStore:
Download the latest iVCam windows client software (for Win7/8/10+ only):
WHAT USERS SAY
⭐⭐⭐⭐⭐
Great app, does what it says. Highly recommend.
Better than any other vidcam app on the AppStore
I love this app way more then the other webcam phone apps ☺️
Works amazing, Great app does exactly what it says it does
Portrait mode is good and the latency is fantastic.
Amazing, easier to use than an actual webcam and probably better quality than regular cams.
Free, and better than my laptop camera. I use it for streaming and it works great!!
…
USAGE
Have any questions? Please check the FAQs or contact us.
FEATURES
High-quality, real-time video with low latency and fast speed
Automatic connection via WLAN or USB and easy to use
Supports common video sizes such as 1080p, 720p, 480p, 360p
Configurable for video frame rate, video quality and audio quality
Landscape and Portrait mode supported
Supports front, rear camera and real-time switching
Supports face beautify, flash, manual focus and video flip/mirror
Audio supported, use your iOS device as a wireless microphone for PC
Completely replaces USB webcam or integrated webcam, compatible with most applications using webcam
Preview video, take pictures and record video files with our Windows client software
Supports most software which use webcam, including Apps in Microsoft Store such as Windows Camera App