iPlayTo has a file manager inside, which allows you to upload/download files to iPlayTo, manage them or play them to your TV.
Besides this, it has 2 interesting features included: Painting and Recording.
Uploading files
Press the button to start file uploading service.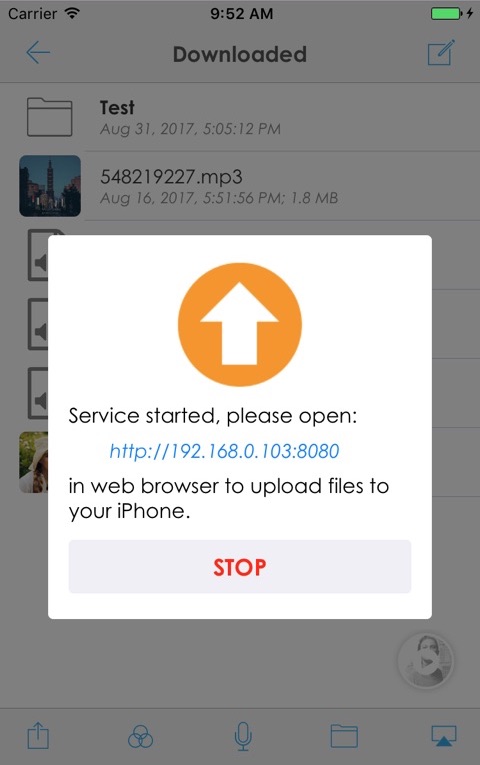 Now you can open the service URL in your PC web browser and upload files in it: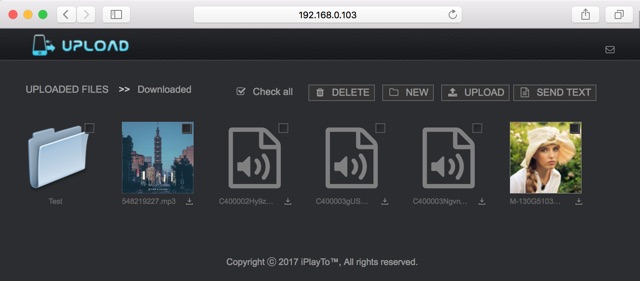 You can do more in the web browser, such as deleting files, creating folders, or even sending a text to your phone!
You can also upload files to iPlayTo in iTunes using its file sharing feature.
Downloading files
You can download files to "My Files\Downloaded" in iPlayTo's "Online Media" module, "Web Media" module, or in "Renderer" Module when it works as a Media Renderer.
NOTE: "Clear the cache" (in Settings view) won't delete the files in "My Files", please delete the files by yourself if you want to free up disk space.
Files management
Swipe left on a file or folder to rename or delete it.
Tap the button to switch to editing mode, in which you can delete, move files or folders, or create new folders.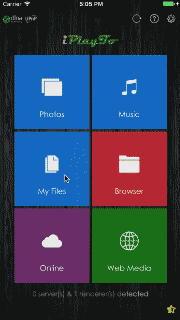 Painting
Tap the paint button to begin "Painting on TV". Put your phone in portrait mode to send portrait photos and landscape mode to send landscape photos.
You can select a photo as background and paint on it, or set fixed color as background. You can also change the pen color and text color. Tap the button to send the painting to TV.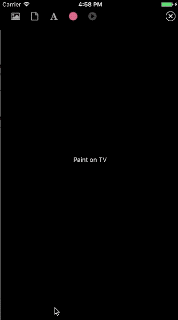 Recording
Tap the button to start voice recording. Tap on screen to stop recording and send the recorded MP3 audio file to TV, and swipe up to cancel the recording.
Have fun with your family or friends right now! 😄