Our app has a file manager inside, which allows you to import/upload as well as download files to it, manage them or play them to your TV, or locally.
Uploading files
Tap the "Upload" button to start file uploading service.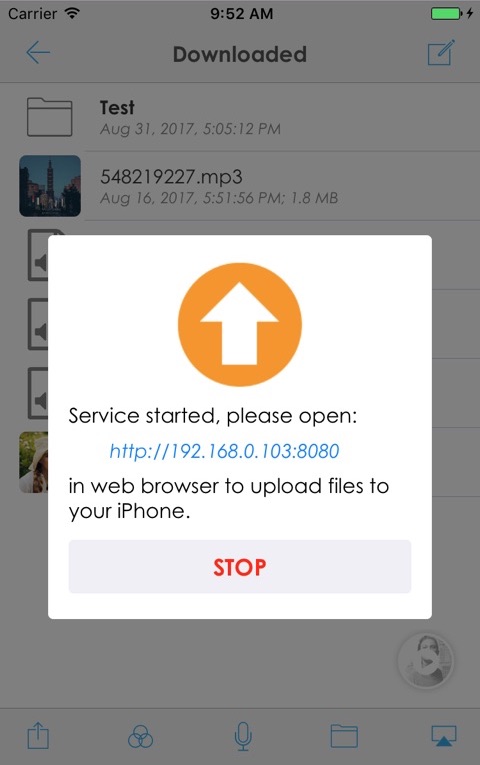 Now you can open the service URL in your PC web browser and upload (or download) files in it: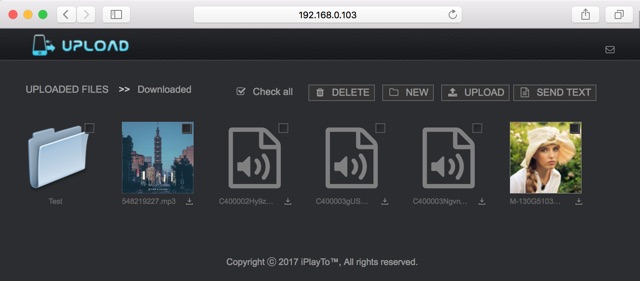 You can do more in the web browser, such as deleting, downloading, creating folders, or even sending a text to your phone!
You can also upload files to it or download its files in iTunes using its file sharing feature.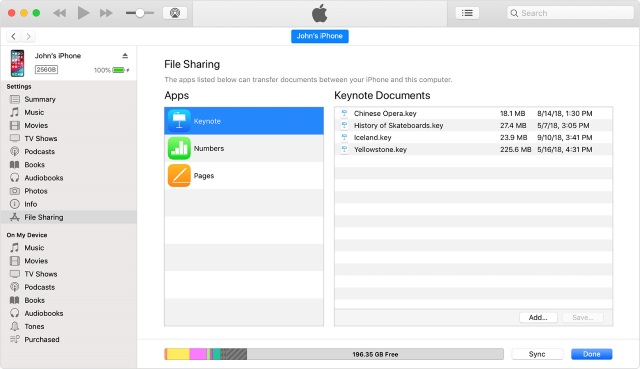 Import files
Tap the "Import" button to import files from "Files" app and play them.
Please note that files will be copied to our app during playback, so you can delete them after playback to save disk space.
Downloading files
You can download files to "My Files\Downloaded" in our app's "Online Media" module, "Web Media" module, or others.
NOTE: "Clear the cache" (in Settings view) won't delete the files in "My Files", please delete the files by yourself if you want to free up disk space.
Files management
Swipe right on a folder to lock/unlock it with Face ID / Touch ID.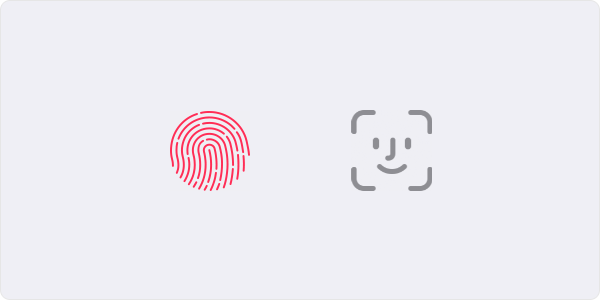 Swipe right on a file to open file with system document preview controller.
Swipe left on a file or folder to rename or delete it.
Tap the button to switch to editing mode, in which you can delete, move files or folders, or create new folders.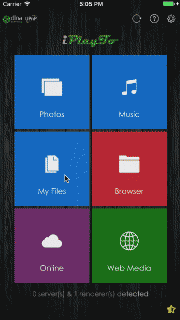 Move Files
In editing mode, select files and tap  button to cut selected files, then enter another folder and tap button to move the cut files to current folder.