You can use our app to record video or audio and play them on TV.
Record Video
Tap the button in main view to record video and play.
The recording quality (size) can be set in [Settings] \ Video Quality.
---
Record Audio
Tap the button in main view to enter audio recording view.
Follow the instructions, Press and Hold the red button to start recording, release outside the button to cancel the recording, and release inside the button to stop recording and play the recorded MP3 audio file on TV. Tap the play button in the upper right corner to replay the recorded audio.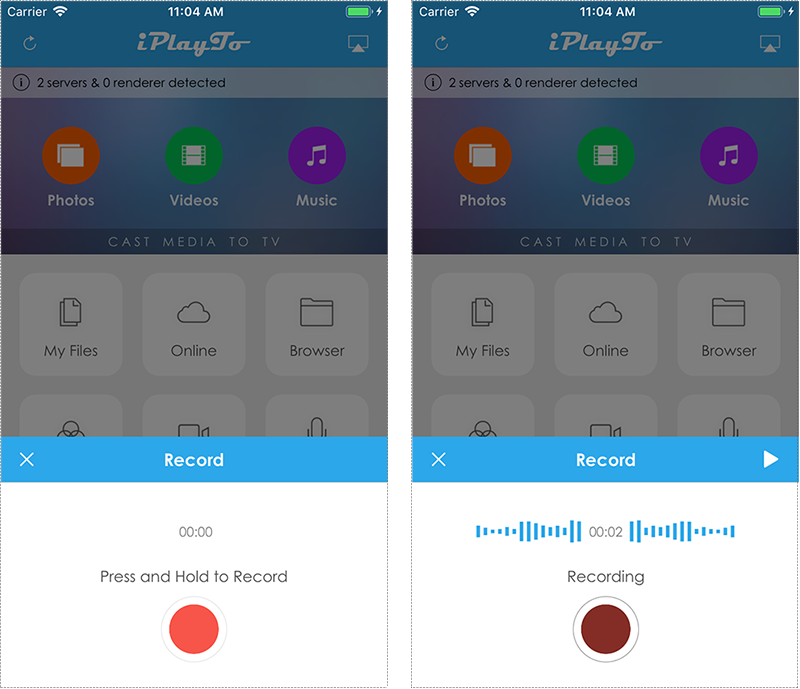 Have fun with your family or friends right now! 😄