Starting from version v7.2.3, you can choose "Install iVCamEx (Preview Edition)" when installing the full version of iVCam: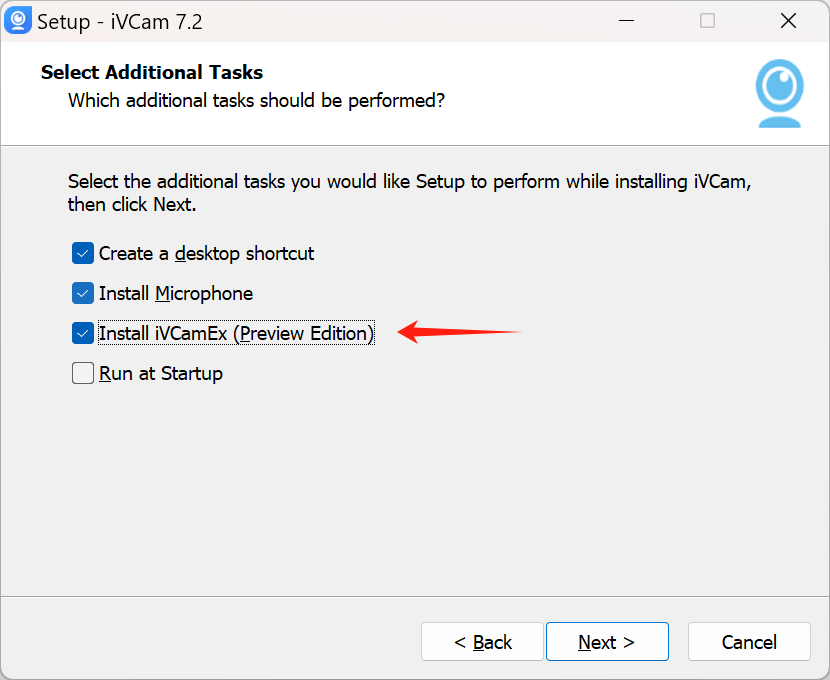 After installation, there will be a shortcut icon named "iVCamEx" on the desktop. This is a brand new iVCam client that is currently in the testing phase. It adds the following main features based on the original version:
New-designed Settings UI
Color Settings
Advanced Color Settings
Video Filters
Record the background-replaced video when using the background removal feature
Use Case
Many people have reported the issue of red face when using iPhone, which can be adjusted and improved in the following method: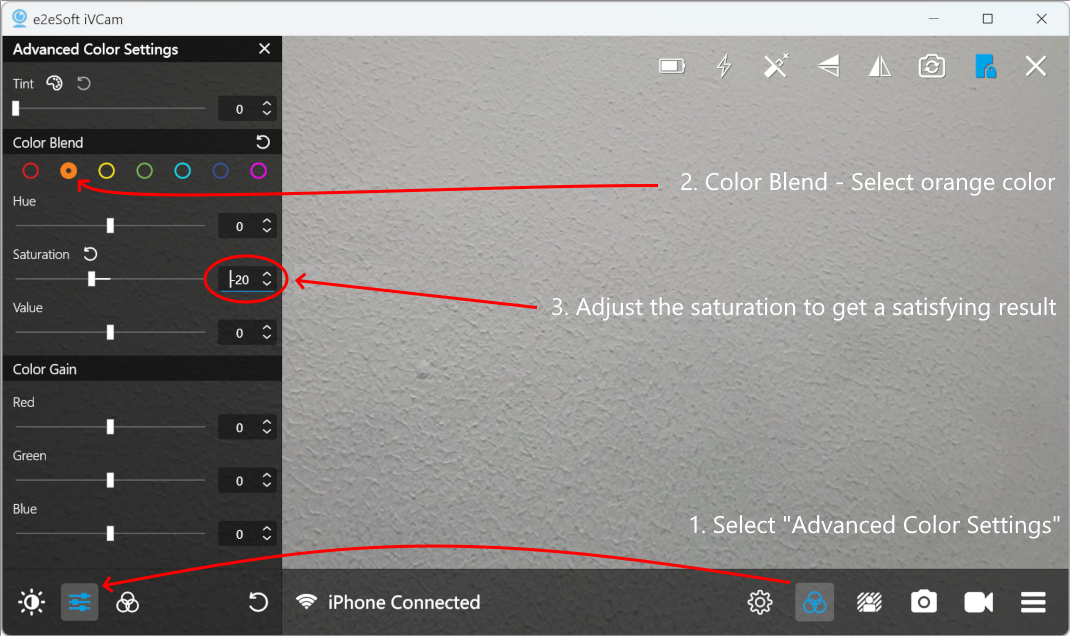 You can also choose to adjust the red or yellow color in color blend options to improve your skin tone.
Feedback
This version is currently in the testing phase, and everyone is welcome to provide comments and suggestions.